Dedications
Here you can see three dedications I am particularly proud of.
The first one is a greeting card from Fakir Baykurt. Stephanie is my daughter, then three years old.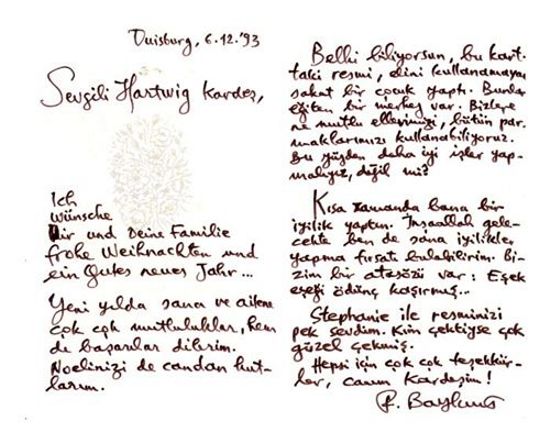 This dedication is from Osman Okkan. Some years before I had attended quite a special Turkish course he held on reading and debating Turkish newspapers.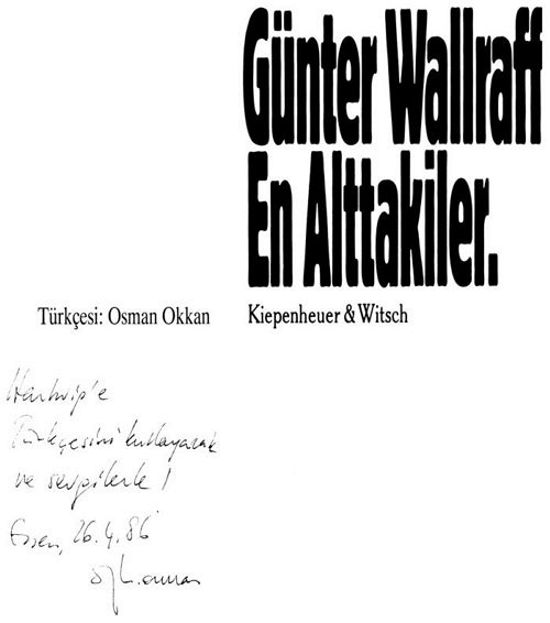 These thanks are from Kemal Yalçın for my contributions to the anthology Kavşak – Kreuzung